A new year…a fresh start is almost upon us.
The women I work with are always asking me for book recommendations and curious about what helped me in my self-discovery journey, that I started well over a decade ago.
This isn't just a random list of books…this is the exact stack of books that inspired me to become who I am today. I am grateful for each and every one of these authors for the practices, wisdom and guidance they've given me in both life and business.
And now I want to pass along the inspiration to you….so you can fill your reading shelf with tools and strategies that will elevate your confidence.
7 Books Every Woman Must Add to their 2021 Reading List 
#1 Daring Greatly by Brené Brown
#2 The Big Leap by Gay Hendrick's 
#3 Start with Why and The Infinite Game by Simon Sinek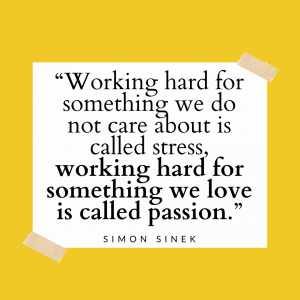 #4 The Secret by Rhonda Byrne
#5 The Power of Intention by Wayne Dyer  
#6 The Alter Ego Effect by Todd Herman 
In fact, these authors inspired me so much that I'm releasing my own book which will be published in early 2021. Click here to learn more about my debut book and how it will help women awaken their beauty and transform the way they think about themselves and their bodies.
Hey, I'm Argentina Leyva – International Photographer, Confidence Coach and soon to be published, Author

For the last 13 years, I've had the honour of using boudoir photography to help over 3,000 women change the perception of themselves and their bodies so that they can become the highest version of themselves.