Investment
Because I know how scary it can be to do a boudoir session and not "like what you see" in your images, I want to make sure that you give yourself the oportunity to feel beautiful without the risk of losing any money. I want to first deliver what I promise, images that make you look absolutely beautiful! Because let's be honest here, who needs bad pictures of herself when what you are trying to do is to feel beautiful right?
For this reason, I don't want you to spend a penny doing your session, until you see your final images and fall in love with them.
Your Boudoir session will include the following:
Professional Hair and Makeup application to make you look fabulous

The creation of 5 to 6 different concepts  using 3-4 of your own lingerie and studio props.

Over 300 images to choose your favorites (and there will be a lot!)

The use of my shoe and jewelry collection

Same day private viewing of your images to select your favorites

Image enhancement and artistic retouching of all your images to make them look their best

A custom leather album to preserve your images
Boudoir packages start at $1800 but honestly, most ladies invest $3000 to $5000 in their images. So if you are looking for a cheap deal, this is NOT the experience for you.
However, if you are the type of woman who sees herself as her BEST INVESTMENT and have a powerful reason to get out of your  "comfort zone" to create these images, I am sure that you want to work with the best and feel you are worth every penny!
I offer a convenient payment plan to fit your finances and can choose from 2 to 12 monthly payments.
To make sure I am the best photographer for you and that you are doing this session for the right reasons to reap the biggest benefit from this experience, you need to fill an application so that I can get to know you better and make sure I can provide the best possible experience for you based on your desired outcome.
The last thing I want is to make any type of  "assumptions" about what you want. I want to tailor your experience to your desired "End Results" so that you are thrilled with your final images.
CLICK HERE NOW to fill an application to start your journey with a Boudoir Session with me!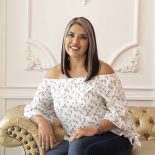 Argentina