Investment
BOUDOIR EXPERIENCE CREATION  $500
Your Boudoir experience will include the following:
Professional Hair and Makeup application to make you look fabulous in your images
The creation of 5 to 6 concepts using 2-3 of your own lingerie sets and other studio props
Over 250 images to choose your favorite (and there will be a lot!)
The use of my shoe and jewelry collection
Same day private viewing of your images to select your favorites
Image enhancement and image retouching of your selected images to make them look their best
A custom leather album to preserve your purchased images (minimum of 10)
Digital files of your purchased images
Home delivery of your album and wall portraits
Boudoir image collections are customized to the number of images you can't live without and of course your budget.
I offer a convenient payment plan to fit your finances and can choose from 2 to 12 monthly payments.
If you are ready to book your own Boudoir Experience, CLICK HERE NOW!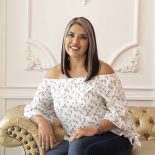 Argentina